Welcome to Lawn Rules
If you love your TURF you'll love our website. Quality products and professional advice.

Product Catalogue
Lawn Rules offers a comprehensive range of quality turf products to meet the demands of you home.

Lawn Renovations
We have specialists in all facets of lawn repairs, maintenance and upgrades and much more.

Analytical Services
Soil is a specialised field and as such, requires certain applications and considerations to be at it's best.

Direct Consultancy
We offer a subscription based service to all clients with one on one advice, guidance and great tips.
Your LAWN With Proven RULES
About Us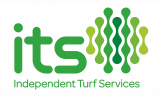 Lawn Rules is an offshoot of Independent Turf Services in Victoria, that provides a range of high quality products and advice to golf courses, ovals and much more. Our business and experience has evolved over 30 years and we pride ourselves on being the best in the business.
We have seen the growth of the domestic market and as such, we are now offering our expertise and range of products to all consumers. Come online and browse our products and feel free to send Scott Kempster an email on how best to support you home turf patch.
LOW COST SHIPPING
Starting From $5.00 Australia Wide
DEDICATED SUPPORT
0419 599 933
0419 399 268
MONEY BACK
Carefully Read our Returns Policy.
Out of all the lawn care questions I get asked is what is the best weed killer for lawns. Meaning what product should I spray to kill the weeds in my...